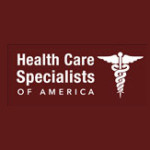 Website Health Care Specialists of America
We help dentists find their dream jobs nationwide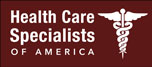 THE OPPORTUNITIES: Dentists – Peds/ Young Adults
THE LOCATIONS: Raleigh, Asheville, Greensboro and Fayetteville, NC (full time)                                 
ALSO NEEDED: Orthodontist – Charlotte/ Mooresville / Salisbury, NC (full time)
Ready for a change?  We have excellent, full time opportunities available for dentists in Raleigh, Asheville, Fayetteville and Greensboro, North Carolina.  We also need orthodontists who will see patients in Salisbury, Charlotte and Mooresville, North Carolina.  This dentistry practice provides comprehensive care to children and young adults through age 20 in modern, newly updated facilities.  These are multi dentist offices with experienced aux staff personnel.
These are production based positions and full time dentists will be providing routine exams, general restorative and hygiene checks 4 or 5 days per week.  Orthodontists will also be working 4-5 days/week, as well.
These opportunities offer exceptional earning potential and benefits, and are ideal for candidates who desire to work in a group setting, while focusing exclusively on their clinical skills, rather than administrative responsibilities. 
THE QUALIFICATIONS:
-NC licensed dentists please (will consider those in the process of obtaining NC dentist licensure)
-New dentists are welcome to apply!
-Pediatric dentistry experience is helpful, but not required