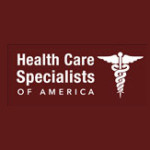 Website Health Care Specialists of America
Specializing the permanent placement of physicians nationwide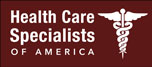 THE OPPORTUNITY: ER Physician
THE LOCATION: Marion, Virginia
Ready for a change? We have two options for an experienced physician to join our emergency medicine team in Marion, Virginia. You have the choice of permanent, or you can go direct with our client for a long term, 1099, PRN position. There will be less credentialing involved with PRN position and you would work a minimum of 6 shifts per month. The PRN pay rate is $260/hour.
Not-for-profit general medical and surgical hospital with an affiliated nursing care facility (Francis Marion Manor Health & Rehabilitation), and it also has a variety of outreach programs.
Serving the region for over 45 years with a new, LEEDs Certified "green" hospital built in 2012.
The facility offers women's services, emergency services, cardiopulmonary services, and home and long-term care. Other services include the SleepZone Diagnostic Center, the Outreach Community Pharmacy and cardiac rehabilitation.
The Emergency Department has 24-hour emergency physician coverage, augmented by daily APP coverage. The ED provides treatment to over 17,000 patients annually. There are 24 hours of physician coverage and 12 hours of PA/NP coverage daily.
12 hour shifts
On call services include urology and general surgery
Bedside ultrasound
Vocera communication
24 hour on-site lab
24/7 Radiology and CT Techs
Adult Hospitalist program
THE QUALIFICATIONS
Virginia Medical license
DEA with Virginia address
Board certified with 2-3 years ED experience
ACLS, ATLS & PALS
ABEM boarded/eligible candidates are highly preferred
ABOUT THE COMMUNITY:
Smyth County Community Hospital is located in historic Marion, Virginia. Marion is the gateway to both Hungry Mother State Park and the highest peak in Virginia, Mount Rogers.
Within miles of hiking and biking trails, stocked trout streams and a 500 acre mountain lake, Marion is an ideal place for a vacation – or to call home.
Marion is one of the few towns to receive designation as an official Virginia Main Street Community and National Main Street Community.
The town is known for the Lincoln Theatre, which is the home of the nationally syndicated bluegrass music program, "Song of the Mountains".
Every month from May through December, the town hosts ArtWalk with local artists and musicians.