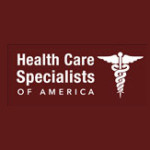 Website Health Care Specialists of America
Specialists in the permanent placement of physicians nationwide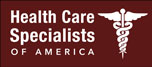 THE OPPORTUNITY: Family Medicine or Internal Medicine Physician
Full time/ permanent
THE LOCATION: Aledo, Illinois
Ready for a change? We have an excellent, full time opportunity available for a Family Medicine or Internal Medicine Physician in Aledo, Illinois. This position offers a great location, work/life balance and there is plenty of room for professional growth and advancement. The practice is very stable and well established. The focus is on providing the highest level of care and the staff is very friendly and team oriented. A great mentoring environment is provided. The nearby Quad Cities area was recently ranked the 4th Big City Market in the US for doctors to live and work!
THE DETAILS
-Hospital employed position
-Outpatient only, lifestyle friendly
-Work schedule is Monday-Friday/ 9am-5pm
-Patient caseload averages 20 patients/day
-Call rotation 1:7 (phone, only)
-On site lab and xray
-Competitive compensation and full benefits package
-Malpractice insurance is paid by employer
-Loan Assistance is available
-CME Allowance ($6K) and paid time off for CMEs
-Sign on bonus is available
-$10,000 relocation assistance
-2 year salary guarantee
QUALIFICATIONS
-All physicians must be BC/BE
-Unrestricted Illinois medical license (or eligible) is required
-Physicians right out of residency are welcome!
THE HOSPITAL / HEALTH SYSTEM
-150 bed facility includes a Level 2 trauma and pediatric emergency center, birthing, surgical and diagnostic services
-Part of one of the region's largest and most comprehensive health networks with 6 hospitals and more than 100 locations
-This health system consistently ranks in the top 10% for quality
-200 providers and 40 clinics are located throughout the Quad Cities area
-National distinction for outstanding patient safety and clinical outcomes – Midas+ Platinum Quality Award, for the 5th time in six years
$5,000 REFERRAL FEE if you recommend a physician that is hired. Please share with friends and colleagues!