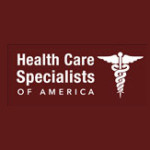 Website Health Care Specialists of America
Specializes in the permanent placement of physicians nationwide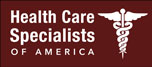 The opportunities: Two providers needed –  GI Hospitalist and Gastroenterologist (outpatient)
Permanent/ Full time

Ready for a change?  We have 2 excellent, full time opportunities available for board certified/board eligible Gastroenterologists to join our team in Des Moines.  These positions offer a great work/life balance and there is plenty of room for professional growth and advancement.  The focus is on providing the highest level of care and the staffs are great to work with.   
$5,000 referral fees offered ~ If you're not available, please share! 
JOB DETAILS:
Integrated endoscopy suite
Consult only @ 2 hospitals
Built in referral network
In house anesthesia
Flexible schedule with inpatient NP support
COMPENSATION:
$525-$550K- first year
$75,000 sign-on bonus for GI Hospitalist
$50,000 sign on bonus for Gastroenterologist
BENEFITS:
Medical, dental, vision, retirement, long term disability, CME allowance, paid time off for CMEs, PTO, paid malpractice
QUALIFICATIONS:
Medical licensure in Iowa (or eligible)
ERCP skills are required and EUS training is strongly preferred
No J1 or H1 Visa Candidates
ABOUT THE EMPLOYER
Central Iowa's largest Physician led, multi-specialty clinic system
Stable and well established since 1983
THE HEALTH SYSTEM
Level II Trauma center
Over 86,000 annual ER visits
Hospitalist program/IP admissions
AWARDS
Voted "Best Regional Hospital" 2017-2018 by U.S. News & World Report
Nationally recognized as an NCQA Patient-Centered Medical Home
Recipient of the "Acclaim Award" from the Medical Group Management Assoc. for Group Practice Quality
Recognized as a "National Model of Innovative Primary Care" by the Robert Wood Johnson Foundation

ABOUT THE COMMUNITY
Des Moines is the fastest growing metro city in the Midwest – U.S. Census Bureau
        #1 Best State to Practice Medicine in the U.S. – WalletHub
#1 Best Affordable Place to Live in the U.S. – U.S. News & World Report
#1 City with an Up-and-Coming Downtown – Fortune
Best City for Families – Kiplinger
Top 10 Best Places to Live – U.S. News
Voted as the Safest City in America – Gallup
Best City for Young Professionals – Forbes
Wealthiest City in America – The Today Show
For more information, please email a current copy of your resume to: [email protected] ~ Your CV will be held with the strictest levels of confidentiality!

*** $5,000 REFERRAL FEE if you recommend a physician that is hired.  Please share with friends and colleagues! ***