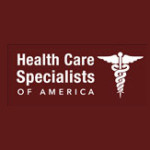 Website Health Care Specialists of America
We help LCSWs find their dream jobs nationwide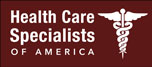 THE OPPORTUNITIES: Licensed Clinical Social Workers – LCSW – SNF / ALF
THE LOCATIONS:
West Palm Beach (FT/PT), Gainesville (IC-FT/PT), Jacksonville (PT), Boca Raton (FT/PT), Melbourne (FT/PT), Tampa (Part time), Sebring (IC – FT/PT)
(FT=full time / PT=part time)
Ready for a change? We are currently seeking Florida licensed clinical social workers who want to have a meaningful impact on the quality of life of residents in skilled nursing and assisted living facilities throughout the state of Florida. This is an outstanding opportunity for a psychologist to join one of Florida's most successful healthcare companies.
LCSWs typically visit one facility per day and maintain a weekly schedule.
THE DETAILS:
-Excellent compensation
-1099 Independent Contractor status
-Healthy work/life balance
-Full support systems in place
-Assigned iPad with mobile access to EHR for ease of clinical note writing
-Reimbursement for mileage
QUALIFICATIONS
-Florida licensed LCSWs only please
-Master's degree in Clinical Social Work is required
-Proficiency in evidence-based treatments (such as CBT, DBT, ACT) is required
-Current CPR certification is required
-Valid and unrestricted Florida driver's license is required
-Excellent computer and technology skills are required
-Must be able to work with a diverse patient population