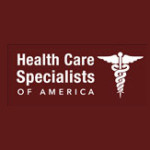 Website Health Care Specialists of America
Specialists in the permanent placement of Physicians, NPs and PAs nationwide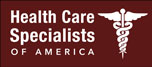 THE OPPORTUNITY: Nurse Practitioner – Neurology
THE LOCATION: Albany and Corvallis, Oregon
Permanent/full time
Ready for a change? We have an excellent, full time opportunity available for an experienced Nurse Practitioner to join our neurology team in Corvallis and Albany, Oregon.  
The focus is on providing the absolute highest level of quality patient care and the staff is very friendly and team oriented to work with. There is plenty of room for professional growth and advancement and a great mentoring environment is provided.
THE DETAILS
– Competitive salary, comprehensive benefits and generous CME allowance
– Signing bonus and relocation allowance may be available
– General outpatient neurology practice
– Full time: Monday through Friday – 8am to 5pm
QUALIFICATIONS
– At least 2 years of experience working in an outpatient primary care or specialty care practice is required
– Experience working with movement disorders, Parkinson's and seizures desired
– Unrestricted Oregon NP license (or eligible) is required
– Board Certification – AANC or AANP required
– Valid Oregon driver's license and reliable transportation
THE COMMUNITY
– The Mid-Willamette Valley is considered to be one of the most desirable areas of Oregon to live in
– This area has access to an abundance of outdoor recreational activities, cultural events and festivals
– Excellent schools and affordable housing are available
– This community is home to Oregon State University
– Easy access to the Pacific Ocean, Cascade Mountains and Portland metropolitan area
$2,000 REFERRAL FEE offered! Please share with NP friends and colleagues!