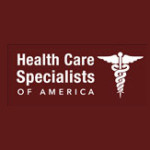 Website Health Care Specialists of America
We help NPs and PAs find their dream jobs nationwide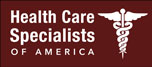 THE OPPORTUNITY: Physician Assistant or Nurse Practitioner – Neurosurgery
THE LOCATION: Williamsport, Pennsylvania
Ready for a change?  We have an excellent, full time opportunity available for a Physician Assistant or Nurse Practitioner to join our neurological surgery team in Williamsport, Pennsylvania.  The ideal candidate will be experienced in neurosurgery; however, we will also consider NPs and PAs with critical care and other surgical experience.  Responsibilities will include inpatient rounding / consultation, OR and outpatient clinic.  A signing bonus will be offered for this position.
THE DETAILS:
-MGMA competitive salary and benefit package
-Annual incentive bonuses
-Relocation assistance
-Generous CME allowance and time off
-Medical malpractice
THE QUALIFICATIONS:
-Must be licensed (or eligible) as a Physician Assistant or Nurse Practitioner in Pennsylvania
-At least 2 years of related experience is preferred
THE EMPLOYER
This health system consists of five hospitals and various medical office locations. Our network of more than 600 experienced physicians and advanced practice providers strive to provide clinically excellent health care through a wide range of services. The system covers a 12-county region and employs practitioners in a broad range of specialties who are recognized at the national and state levels for quality of care.
THE COMMUNITY
-This is a thriving, rural community with affordable housing and strong schools
-The area has local festivals, community events, and a wide variety of outdoor recreational activities including hiking, biking, boating and skiing throughout the region.
-Williamsport has a vibrant cultural scene, excellent restaurants with diverse cuisines, a regional airport, two colleges and is within a three-hour drive to urban life in Philadelphia, Pittsburgh, New York, and Baltimore