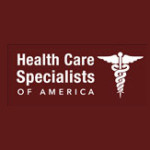 Website Health Care Specialists of America
We help physicians find their dream jobs nationwide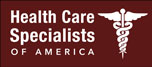 THE OPPORTUNITY: OB/GYN Physician
THE LOCATION: Niagara Falls, New York
 Ready for a change?  We have an excellent, full time opportunity available for an obstetrics and gynecology physician to join our team in Niagara Falls, New York.  
THE DETAILS:
-Call sharing with four other OB/GYNs (1:4)
-Modern LDRP suites offering all spacious private rooms
-C-Section OR suite on Labor and Delivery Unit with dedicated anesthesiologists
-Newly remodeled obstetrics clinic at the medical center
-Strong referral base
-Our new Emergency Department is the busiest in the Greater Niagara region and is staffed by a team of physicians who are all board-certified in emergency medicine.
-Loan forgiveness assistance is available through the Doctors Across New York program eligibility.
-Beautifully decorated suites offer private homelike, accommodations for labor, delivery and recovery all in one room. Each private room has a shower, rocking chair, sleep chair, bassinet, and flat-screen TV as well as advanced monitoring systems for mom and baby.
-Rooming-in with Mom is encouraged whenever possible to enhance bonding and to give parents a chance to become comfortable caring for their newborns.
-Registered nurses on our maternity floor are specially trained to care for moms and babies before and after delivery and are certified in neonatal resuscitation procedures.
-Our expanded nursery is fully equipped to provide care for both well babies and babies who need extra medical attention.
-Our comprehensive lactation program includes breastfeeding classes, individual breastfeeding assistance during your childbirth stay and follow-up consultation after you return home.
BENEFITS INCLUDE:
· Highly competitive salary
· Group Life Insurance
· Supplemental Short Term Disability
· Medical Insurance, Dental Insurance
· Employee Assistance Program
· 403(b) Retirement and Savings Plan
· Job-related Tuition Reimbursement Program
· Generous Paid Time Off (PTO) Program
· Voluntary Insurance Options
QUALIFICATIONS:
– BC/BE by the American Board of Obstetrics and Gynecology is required