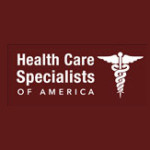 Website Health Care Specialists of America
We help healthcare professionals find their dream jobs nationwide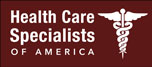 THE OPPORTUNITIES: Optometrists
THE LOCATIONS: Choice of Dover-Foxcroft, Millinocket or Patten/Island Falls, Maine
Permanent/full time
Ready for a change? We have several excellent, full time opportunities available for optometrists to join our teams in Dover-Foxcroft, Millinocket and Patten/Island Falls, Maine. The focus is on providing the highest level of quality patient care and the staffs are very friendly and team oriented. You will be seeing 16 patients per day.
THE DETAILS:
-Excellent compensation – DOE
-Health Insurance – 100% paid by employer with 80% dependent coverage. Dental benefits for employee and family.
– Malpractice Coverage
-PTO = 40 hours plus 20 hours of sick time and 10 paid holidays
-Loan Repayment – Up to $50,000 with a 2 year commitment
-Short and long term disability insurance
-Life Insurance – 2x salary
-CME time off and allowance
-Relocation assistance
-Work schedule: Monday-Friday 8am-5pm
-No call, no nights and no weekends!
QUALIFICATIONS:
• All optometrists must be licensed or eligible for licensure in Maine
• Experience is preferred; however new grads will be considered
• Graduate of an Approved School of Optometry
THE COMMUNITY
-This slow-paced town appeals to many families seeking a friendly community, and a wholesome lifestyle
-Northern Maine offers a delightful range of outdoor recreation including camping, hiking, canoeing and fishing in warm seasons Wintertime activities include snowmobiling, ice fishing, cross country skiing and dog sledding
-This is a picturesque region with farms, forests and rolling hills and many lakes and streams