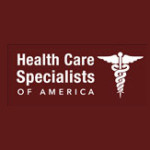 Website hcsoa Health Care Specialists of America
Specializes in the permanent placement of physicians nationwide!

The opportunity: Physician – Pediatrician – Inpatient/Outpatient – Silvis, Illinois (Quad City area)
Permanent/ Full time
Ready for a change?  We have an excellent, full time opportunity available for a Pediatrician in Silvis, Illinois.  This position offers a great location, work/life balance and there is plenty of room for professional growth and advancement.  The focus in on the highest level of care and the staff is great to work with.  Lab and xray are both onsite.   The area was recently ranked # 4 among "Big Cities Markets" in the US for doctors to live and work.  
$5,000 referral fee offered!  If you're not available, please share 
JOB DETAILS:
Full time/permanent
Inpatient/Outpatient
Prime location
Lab and xray are onsite
Call rotation: 1:4
COMPENSATION:
Competitive compensation and benefits including CME
2 year salary guarantee
Signing bonus
Relocation assistance
BENEFITS:
Medical, dental, vision, retirement, long term disability, CME allowance, paid time off for CMEs, PTO- 160 hours annually
QUALIFICATIONS:
ABOUT THE HOSPITAL
150 bed facility offering a complex network of services- everything from assisted living and long term care to a Level 2 trauma and pediatric emergency center, cardiac catheterization, birthing, surgical and diagnostic services. One of the region's largest and most comprehensive health networks with more than 100 locations, including 6 hospitals, this health system consistently ranks in the top 10 % for quality among the Midwest's best peer groups.  200 providers are employed here and there are  40 clinic locations throughout the Quad Cities area
HOSPITAL AWARDS
National distinction for outstanding patient safety and clinical outcomes with the Midas+ Platinum Quality Award, for the 5th time in six years.
Recognition from Midas+ for being a top-performing hospital in areas such as low re-admission rates, low mortality, average length of stay for heart attacks, heart failure and pneumonia care.
ABOUT THE COMMUNITY
Located in the heart of the Midwest along the banks of the Mississippi and minutes from the Quad Cities International Airport, this health system is integrated throughout multiple communities and serves over 700,000 individuals.  Located 2.5 hours from Chicago and just 55 minutes East of the University of Iowa, this market has been recently ranked # 4 among "Big Cities Markets' in the US  for doctors to live and work."  This community is culturally diverse and offers excellent schools, fine arts, museums, fine dining, shopping, river boat cruises, semi-professional hockey and baseball and over 20 golf courses.  Additional recreational activities include ski resorts and plenty of outdoor recreational opportunities.
For more information, please email a current copy of your resume to: sjohn

[email protected]

~ Your CV will be held with the strictest levels of confidentiality!
*** $5,000 REFERRAL FEE if you recommend a physician that is hired.  Please share with friends and colleagues! ***