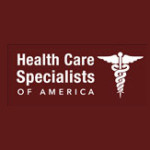 Website Health Care Specialists of America
We help NPs find their dream jobs nationwide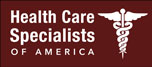 THE OPPORTUNITY: Psychiatric Nurse Practitioners
THE LOCATION: Houlton or Brownville, Maine
Ready for a change?  We have an excellent, full time opportunities available for experienced psychiatric nurse practitioners to join our teams in Houlton and Brownville, Maine The focus is on providing the highest level of patient care and the staff is friendly and team oriented to work with.
THE DETAILS
-Relocation package
-Competitive base salary
-Eligible for tax-free NHSC Federal Student Loan assistance
BENEFITS INCLUDE
Health Insurance – 100% Paid by Employer
Dental Benefit for Employee And Family-100% Covered
Malpractice Coverage
PTO – 24 hours and 40 Paid Leave
Paid Vacation-3 Weeks 1st Year, 4 Weeks 2nd Year
Retirement-401(k) 4% Match
10 Paid Holidays
Student Loan Repayment – Up To $60,000 with 2-Year Commitment
Short & Long-Term Disability
Life Insurance – (2) Times Salary
CME Time Off And Allowance-$1,500 And 40 Hours
THE QUALIFICATIONS:
-At least 1 year of psychiatric nurse practitioner experience is required
-Maine NP/PA licensed or eligible
THE LOCATION
-Northern Maine offers plenty of outdoor recreational activities, including camping and hiking, canoeing and kayaking, fishing, snowmobiling, cross country skiing, snow shoeing, and even dog-sledding!
-This is a region of farms and forests, rolling hills, lakes and streams. Numerous organic farms thrive here.