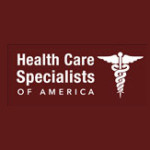 Website Health Care Specialists of America
We help psychologists find their dream jobs nationwide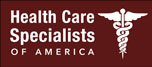 THE OPPORTUNITY: Psychologist – Children and Adolescents
THE LOCATION: Vienna, Virginia
Ready for a change? Our well-established, fee-for-service psychology practice has an opportunity available for an experienced clinical psychologist to join our team Vienna, Virginia. Our practice offers therapy and psychological testing for children, adolescents, and adults but this position will focus on children (including young) and teens. Our practice is highly respected in the community and our long-standing team of psychologists is collaborative and supportive.'
We are seeking a Virginia licensed clinical psychologists and full time is preferred; however part time psychologists may be considered. Qualified psychologists must specialize in working with children and adolescents. The ideal candidate will conduct both psychotherapy and psychological assessment.
Our practice offers flexible work hours/days in order to encourage a healthy work-life balance. Weekly peer supervision is provided and there is room for professional growth. We support the development of specific professional specialties and offer valuable marketing and networking to grow individual areas of interest.
Currently, therapy is being offered in person with some clients being seen via telehealth (Zoom for Business).
THE DETAILS
-Flexible days/hours
– Two evenings/week OR one evening and one weekend day is required
-Full-time psychologists see 16 to 20 therapy clients per week and conduct 2 assessment cases per month
-Independent contractor / 1099 position – no benefits – may transition to employee status within 6 months if desired
-Compensation is equivalent to 60% of services rendered for both therapy and testing
-Self-referrals are paid at 70%
-Compensation range: $70K (part time) up to $200K annually
-If full-time psychologists see over 20 therapy clients per week, you will receive 100% of service cost for the 21st client seen (and above)
-Office space, office furniture, office supplies, referrals, phone, etc. (everything you need to get up and running) and weekly peer supervision is provided
QUALIFICATIONS
-Qualified clinical psychologists must be licensed in the Commonwealth of Virginia
-Specialization with children and adolescents is required
– Expertise in conducting therapy with young children is required
-Willing to provide a 50/50 split of therapy and testing services