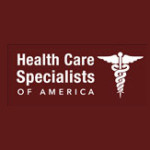 Website Health Care Specialists of America
Specialists in the permanent placement of physicians nationwide

The opportunity: Rheumatologist
Permanent / full time / employed position
Location: Southeast New Mexico
Ready for a change? We have an exciting opportunity available for a BC/BE Rheumatologist to join our progressive and thriving, large multidisciplinary practice with 4 locations in Southeast New Mexico. This experienced team of 14 providers and 100+ member support staff is focused on providing the highest level of quality patient care and they have a great reputation. The practice is very stable, fully established and has a great staff to work with. The team is very friendly and there is plenty of room for professional growth and advancement. A great mentoring environment is available. Facilities are located in Roswell, Carlsbad and Hobbs, NM.
THE OPPORTUNITY OFFERS
Fourteen providers and 100+ member support staff
New state of the art facility
Competitive compensation above national average
Full benefits package including paid malpractice insurance
Ancillary services include onsite lab and radiology
J-1 and H1-b visas are welcome
QUALIFICATIONS
All physicians must be Board Certified/Board Eligible
Unrestricted New Mexico medical license (or eligible) required
Physicians right out of residency are encouraged to apply
J-1 and H1-b visas are welcome
THE PRACTICE:
Thriving multidisciplinary practice has 4 locations in SE New Mexico
14 providers with 100+ employee support staff team
Four modern, state of the art clinics are located in Roswell, Carlsbad, and Hobbs
Specialties include: Hematology and Oncology, Rheumatology, Endocrinology, Neurology, Cardiology (Interventional and Non-invasive), Pulmonary Medicine/Critical Care, Internal Medicine and Family Practice/Primary Care
Walk-in, urgent care clinic in Roswell is staffed by NPs and PAs
Roswell ancillary services include: full laboratory services with same day resulting
The Roswell clinic has on site radiology, including digital x-ray, bone density, ultrasound, Echo, Nuclear camera, diagnostic CT and PET/CT
THE COMMUNITY
Moderate 4 season climate with exceptional outdoor recreational opportunities
Southeast New Mexico has exceptional public and private schools, affordable housing, a very reasonable cost of living and a culturally diverse community
ROSWELL
Roswell is renowned as the site of an alleged 1947 UFO crash
The International UFO Museum and Research Center has display panels and a library
Rozwell's Spring River Park and Zoo is home to native animals and an antique carousel
The Anderson Museum of Contemporary Art shows work from the Roswell Artist-in-Residence Program
The Roswell Museum & Art Center focuses on Southwestern art
Schools include: New Mexico Military Institute and Eastern New Mexico University- Roswell Campus
CARLSBAD
Carlsbad is known as a gateway to the vast, bat-filled caves of Carlsbad Caverns National Park
North of the Carlsbad Caverns Park, trails surround towering Sitting Bull Falls
Lake Carlsbad Beach Park in downtown Carlsbad has picnic and swimming areas and an adjacent water park
Carlsbad Living Desert Zoo & Gardens has exhibits with mountain lions, bison and native plants
In Northwest Carlsbad, Brantley Lake is full of catfish and bass for fishing enthusiasts
HOBBS
Whether you're a history buff, a sports fanatic, a nature lover or a gambler, Hobbs has it all!
Visit the Western Heritage Museum Complex on the main campus of the New Mexico Junior College
Neighboring city, Lovington hosts the Lea County Museum featuring Southeastern New Mexico history and culture
Hobbs has enough outdoor recreation opportunities available to satisfy any range of tastes and interests
Just below ground level are multiple pools near pristine picnic areas and lush parks. Swim and snorkel in clear, clean water
Hobbs has amazing opportunities for fun in the sky and is the recognized world capital for soaring planes
Strong thermal updrafts from the surrounding desert create the perfect place for the graceful sport of soaring, which is practiced by powerless planes that are towed into the sky and then turned loose to make lazy, beautiful circles above the towns and fields of Lea County
Plenty of indoor activities are available for all age groups as well
For more information, please email your CV to:

[email protected]

~ Your CV will be held with the strictest levels of confidentiality!

$5,000 REFERRAL FEE offered! Please share with friends and colleagues!