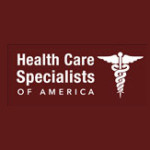 Website Health Care Specialists of America
Specialists in the permanent placement of Physicians, NPs and PAs nationwide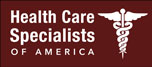 THE OPPORTUNITY: Registered Nurse
Full time / permanent
THE LOCATION: Las Vegas, Nevada
Ready for a change?   We have an excellent, full time opportunity available for an experienced Registered Nurse in the West Las Vegas area (Summerlin).  This privately owned, Orthopaedic / Spine practice specializes in minimally invasive spine surgery at an Ambulatory Surgery Center.  This position will require pre and post operative patient care as well as seeing patients in the clinic and OR.  The focus is on providing the absolute highest level of quality patient care and the staff is very friendly and team oriented to work with.  A great mentoring environment is provided and the practice is very stable and well established and has great staff retention.
THE DETAILS:
Work schedule is: Monday-Thursday/ 8am-5pm, Fridays: 8-3, no nights, no weekend, no holidays
Excellent compensation and full benefits
A healthy work-life balance is encouraged
Team consists of 2 Neurosurgeons, 1 NP and 1 MA
Laid back, relaxed work environment
QUALIFICATIONS:
All RNs must be licensed in Nevada
The ideal RN will have at least 5 years of PACU experience
All RNs must have at least 5 years of pre-op, post-op and/or OR experience
Spine/Orthopaedic experience is a plus!
All candidates must reside within 30 minutes of the facility in Summerlin
For more information, please email a current copy of your CV to: [email protected]
PLEASE NOTE: We are offering a $1,000 referral fee if you recommend a RN that is hired full time.  Please share with friends and colleagues!