Full Time
Applications have closed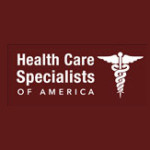 Website Health Care Specialists of America
We help healthcare professionals find their dream jobs nationwide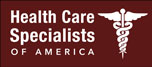 THE OPPORTUNITY: Licensed Clinical Psychologist, LICSW or LMHC
THE LOCATION: Billerica, Massachusetts
Are you a licensed clinical or counseling psychologist, licensed independent clinical social worker or licensed mental health counselor in the state of Massachusetts?  Are you ready to LOVE doing clinical work again?  Have you felt burnt out, unappreciated and/or overworked?  Have you fantasized about leaving the profession altogether on your bad days?
We strive to create an environment where every person can feel safe and understood. Caring, collaborative, personal relationships are the foundation of our approach to helping you through the process of therapy. Whatever difficulties you may be facing, we will work together to develop a plan of action to achieve your goals.
We work with adults, tweens/adolescents, and couples in the greater Boston area. We are a group of experienced therapists who enjoy working with people to achieve their goals and empower them to live a balanced and fulfilling life. Some of the difficulties we have helped others work through are anxiety, stress, depression, relationship difficulties, weight and health struggles and general life dissatisfaction.
Slow down and reconnect with why you became a clinical professional in the first place! We have full-time positions (27+ clinical hours per week) that allow you to focus on what you love, work with motivated clients and get recharged in your personal and professional life.
Our rapidly expanding practice in the greater Boston area is adding to our team of licensed therapists.  We provide psychological treatment for high functioning children, adolescents, families, couples and adults in a busy suburban setting.  We are currently looking for full-time clinicians of all specialties and backgrounds to join our team.  We prefer candidates who can work in Billerica, but we are open to hybrid work (in person and remote), as well.
REQUIREMENTS:
Must be a licensed psychologist, LICSW or LMHC in the state of Massachusetts
Must be able to work 27+ hours per week
Must be able to work with technology, both within our scheduling platform and working with clients
Expertise in the area of young children (ages 5-12) is a plus!
What to expect:
If we are a good match and you are invited to join our team, we will get to know what you are great at, who you want to work with and focus on filling your caseload with the kind of clients you love. You may grow a little slower, but you will LOVE the caseload you see. Your schedule will be determined by you and the kind of clients that you want to work with.  We currently have two locations in the Greater Boston Area and plan to open a third location.
Benefits:
-Full time employees (27+ hours per week) are eligible to receive the full benefit offering including health, dental, and vision, 401(k) and PTO.
-Signing bonus available
We support our employees living a healthy work/life balance, working in a community that truly cares, enabling you to be able to reconnect with your clinical work.