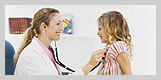 Finding the best provider for your hospital, facility or practice can be an arduous task. You can trust Health Care Specialists of America to find the best candidates for your opportunities!
We specialize in the direct hire of physicians, dentists, NPs, PAs, psychologists, social workers, counselors and therapists
We can also help with other types of healthcare professionals
We have a network of recruiters throughout the United States searching for candidates for our clients
Our recruiters have an average of 10 years of physician or other healthcare recruitment experience
Our clients are hospitals, private practices, community health centers, schools, home health agencies, skilled nursing facilities, long term care facilities, assisted living facilities, retail stores and academic settings
We market your opportunities confidentially, on a network of websites and publications, in order to gain maximum exposure while saving you time and money!
Our talent acquisition consultants are committed to maintaining lasting relationships and always strive for the highest level of satisfaction!
We work on contingency, so there are NO FEES to review our candidates' CVs, nor are there fees to interview our candidates
90 day replacement guarantee to ensure your utmost satisfaction
Our consultants are experts in selecting the best candidates for your needs
You'll have a dedicated account manager for superior service
Our process helps you focus on your top priorities, rather than worrying about where to find qualified candidates and sorting through dozens of unqualified candidates' CVs. We combine personalized care, a highly experienced team, extensive industry knowledge and state-of-the-art data management to provide exceptional service.
Please contact us anytime for more information!