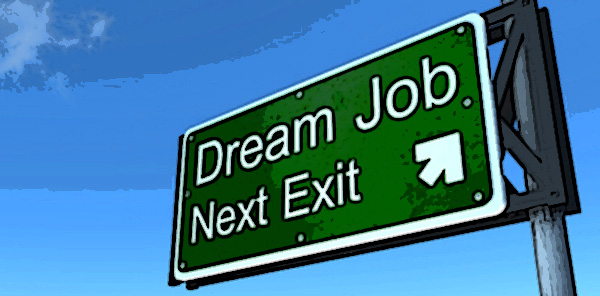 You've worked hard and have spent many hours learning your profession. It's common for new grads to want to secure a job as soon as possible. After many years of recruiting thousands of Physician Assistants, Nurse Practitioners and Physicians, it's become very obvious that it is best to research and take your time before accepting any offer. Within one year of their graduation, most NPs will have quit their first job (or are considering resignation.) Similar statistics exist with PAs. Unfortunately some candidates will sign lengthy contracts (often with sign on bonuses.) Once they've signed the contract, they are forced to stay in a less than desirable situation.
There isn't a specific amount of time you need to invest to find your first position as a NP or PA.  A select few new grads will be able to secure jobs prior to graduation and a few will accept offers shortly after graduation. The majority of new grad NPs and PAs will begin a job search that can last a few days, a few weeks, or sometimes months!
Geographic location plays a large role in the amount of time it takes to find a new job. Some areas are more difficult for new grads because experienced providers are finding it difficult to obtain employment. In these areas, it can take up to 6 months or possibly longer to secure a position.
If your job search is taking more than several months (unless this time frame is standard for the region,) the following information will be very helpful with your job search:
• Review your resume: Ensure the necessary information is provided. The importance of a quality resume is critical. You must provide certain information to get the interview. Focus on your rotations and education and less on any other previous healthcare experience. The only exception to this is if the previous healthcare experience is very relevant. Even so, employers often won't consider other experience (such as RN experience) if NP or PA experience is required. Make sure your resume is very "readable." The hiring manager should have no difficulty finding the information they need regarding your background and experience. In locations where there are many applicants available, this one suggestion alone will greatly increase your chance of getting the interview. If your resume is difficult to read, the hiring manager can easily get annoyed and proceed with the next applicant, not considering your candidacy! I highly recommend that you speak with a knowledgeable healthcare recruiter that specializes in NPs and PAs. Ask them for interview preparation documents for both the phone interview as well as the site visit/in-person interview.
• You should only apply for jobs that you are qualified for. Employers hate when they advertise they're looking for specific requirements in an applicant such as experience and/or background and NPs or PAs respond when they do not have the required experience. Often, applicants will apply for many different jobs. This does not work to their advantage. Most employers want to know that you have a strong interest in their field of medicine. If you apply to all types of positions, you will appear to be desperate and/or unsure of what you want.
• Employers become very frustrated when they hire new grad NPs and PAs that leave within a year; as they have invested many hours of time and money in training. They are not happy when they are looking for a long term employee and are given notice within 6-12 months of employment. It's imperative that you protect your reputation! Employers looking for full time/permanent employees (at least 18-24 months) DO NOT like "job hoppers/jumpers." They want providers that plan to stay with the practice for a reasonable length of time.
• If your job search lasts more than 6 months (unless there are justifiable, extenuating circumstances such as a move, medical issue or family obligations) be prepared for the hiring manager to ask you why you haven't obtained employment yet. You must be ready with a legitimate response. If a competent NP/PA recruiter is assisting you, ask them how to handle this issue. They will explain your situation to the hiring manager in order to help you get the interview.
• The hiring process is very stressful and takes time and a lot of patience. Always remember to stay positive and believe that the "right" opportunity will present itself. It is very understandable that a long job search could be disappointing. It is mandatory that you remain positive. No employer wants to consider a new applicant that is negative, they only want enthusiast employees. You must sell yourself at the interview. Arrive on time; be prepared with copies of your resume and 3 professional references. Make sure to wear appropriate attire, have a list of questions to ask about the company and the opportunity. Always follow up after the interview with a "thank you" note.
• Set up job search agents on all major job boards. They will email you with new job opportunities as they become available!
You will soon find your "dream job!" Make sure to find a reputable NP/PA recruiter to assist you if you have any concerns or would like a professional to handle your job search!  Good luck and please contact us anytime if you need assistance.  Visit our website for more career advice: www.hcsoa.com