How to Find the Best Physician Jobs
Every physician job seeker feels pressure when trying to find the best possible opportunity that will allow for a long-term, positive outcome.  Physicians have busy schedules and don't have a lot of extra time to conduct a thorough job search. Here, you will find several ways to find the best physician jobs.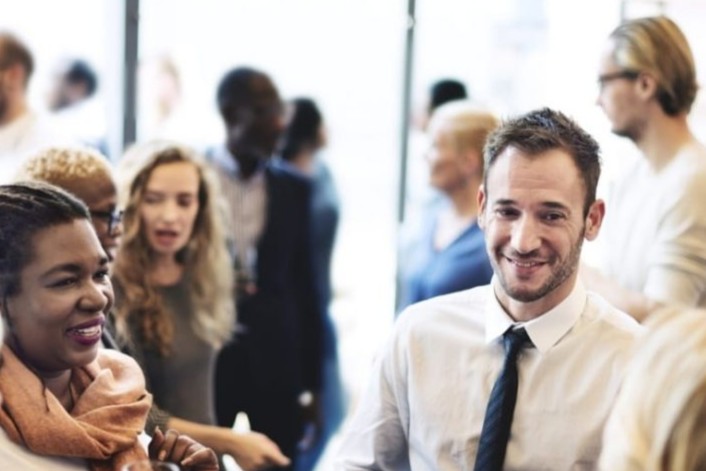 Networking
Networking has always been a great way to locate and secure a new position.  Physician jobs are no exception. Different providers will have different views on what the best jobs look like; however there will always be a surplus of candidates with excellent credentials for the best physician jobs.   Oftentimes, it is difficult to differentiate amongst these candidates. A provider that has a great network, or even one that knows someone that is well connected, is often the one who secures that in-demand job.  Linkedin is a great place to start!
Physician Recruitment Agencies
Now more than ever, many new physicians find themselves working with a professional physician recruiter when they enter the medical workforce.  Several decades ago, it was somewhat rare for physicians to encounter professional physician recruiters. Since then, physician recruitment firms have steadily been established with the goal of assisting hospitals and medical groups in recruiting harder-to-find specialists.  Today, as the need for physicians outpaces the number of new physicians completing residency and fellowship programs, physician recruitment agencies have expanded to assist with physician shortages.
Physician recruiters will help you find a new employer, but you should never be required to pay them to do so. Recruiters are always paid by the company seeking to hire, and never by the candidate.  Choose a recruiter the same way you'd choose a lawyer, accountant or other professional. Determine how much experience they have, who they've worked with, and what their knowledge level is. Decide on the type of location(s) you'll consider, the position you need, and the compensation you require. This helps your physician recruiter accurately present you to employers while ensuring that you find the opportunity that's best for your personal and professional needs.  Our company, Health Care Specialists of America specializes in placing physicians in permanent physicians throughout the United States.  Click here for our current opportunities.
Physician Job Boards
Physician job boards have been popular for quite some time now.  This resource allows candidates to conveniently browse and apply to a wide variety of jobs.  They allow hospitals, agency recruiters and healthcare groups to reach a large audience of physician job seekers.  You will surely find a wide variety of positions posted, allowing you to consider numerous opportunities in a variety of work settings and geographic locations.  Some of the best physician job boards include: Jama Career Center, CareerMD, PracticeMatch, MDSearch, Practice Link and the New England Journal of Medicine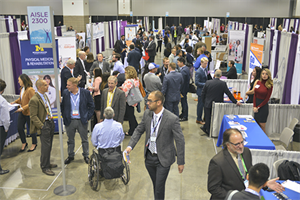 Physician Career Fairs
Job fairs are a great way for physicians to learn about multiple practice opportunities and employers at one time, without the pressures or commitment of an interview or even a formal employment application.  Employers love to attend job fairs because they are eager for a chance to meet physicians. If you are fortunate to live near enough to a good physician job fair, definitely attend.  CareerMD, PracticeMatch and PracticeLink offer job fairs regularly.
In-house Physician Recruiters
In-house physician recruiters are important to connect with and this is especially true if your job search is centered around a targeted geographic area where contacting a handful of recruiters is easily done. Even if no suitable jobs are advertised, it is still a good idea to try to connect with the in-house recruiters in your desired location. They might remember your sincere interest in their opportunity or location and reach out when a position does become available.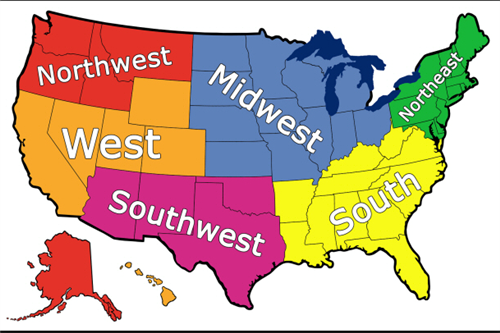 Expand Your Geographic Parameters  
If you're not having luck with the resources mentioned above, it may be that the best opportunity for you doesn't exist in the place where you've been looking. Consider expanding your geographic parameters so that more options become available. You might want to expand to nearby cities or consider different locations that would be perfect for your favorite hobby.  Another idea is to consider areas where you might have family ties. Many physicians end up finding perfect jobs in areas they never would have thought of in the beginning of their searches.
In Conclusion
Finding the right position that allows you to advance your career can be very challenging at the very least, especially if you're considering relocating for an opportunity.  There are resources available to assist you in your search, allowing you to focus on your patients and families. Reach out and utilize the resources mentioned above. You will surely find the help you need.