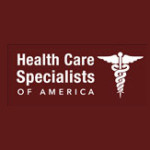 Website Health Care Specialists of America
Specialists in the permanent placement of Physicians nationwide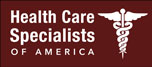 THE OPPORTUNITY: Anesthesiologist – Fellowship Trained 
Permanent / full time / employed
THE LOCATION: Altoona, PA
Ready for a change? We have an exciting opportunity available for a BC/BE Anesthesiologist to join our team in Altoona, Pennsylvania. The focus is on providing the highest level of quality patient care and the team currently consists of 11 Physicians and 29 CRNAs. The staff is very friendly and there is plenty of room for professional growth and advancement.
THE DETAILS
** Level 2 trauma center
**Call schedule is 1:11
** Competitive salary and comprehensive benefits
** Relocation assistance is available
** Loan repayment assistance is available
** Signing bonus
** Compensation: $457,000
** $7,000 / yr CME allowance
** 12 ORs, 1 cysto room and 1 lithotripsy room in main hospital
** 6 OR ambulatory surgery center on hospital campus
** 4 procedure room endoscopy suite
** 2 C-section ORs on OB unit
** 4 cath labs and imaging department
** Annual surgical caseload: approximately 20,000 cases
Surgical cases include cardiac surgery, neurosurgery, ENT, urology, thoracic surgery, orthopaedic surgery, plastic surgery, opthamology, vascular surgery and general surgery
QUALIFICATIONS
** All physicians must be Board Certified or Board Eligible (All physicians must be board certified if practicing for 5 years)
** Cardiac Fellowship training is required
** Unrestricted Pennsylvania medical license (or eligible)
** Physicians right out of residency or fellowship are welcome!
**All physicians must be US citizens or Green Card holders
THE COMMUNITY
This region has a safe, family-oriented community with excellent school systems, abundant cultural amenities, easy access to larger, neighboring cities and unlimited outdoor and recreational opportunities are available.
Cultural activities include the Altoona Symphony Orchestra, Historic Mishler Theater, Allegheny Highlands Regional Theater, Southern Alleghenies Museum of Art, Allegheny Ballet Company, Penn State Artist Series and Eisenhower Auditorium for Broadway tours.
Additional area attractions include:
Blue Knob All Seasons Resort, Bryce Jordan Center (sporting events), Delgrosso's Amusement Park, Discovery Garden, Fort Roberdeau, Indian Caverns, Iron Masters Country Club, Scotch Valley Country Club, Park Hills Country Club, Juniata River Water Trail, Lakemont Park, Lincoln Caverns Inc. and Whisper Rocks, Meadows Family Fun Center, Morrison's Cove Memorial Park, Oak Spring Winery, Penn's Cave and Wildlife Park, People's Natural Gas Field, Rock Run Recreational Area, Seven Points Marina, Shaver's Creek Environmental Center and Slinky Action Zone
$5,000 REFERRAL FEE offered! Please share with friends and colleagues!