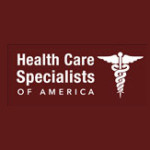 Website Health Care Specialists of America
Specialists in the permanent placement of physicians nationwide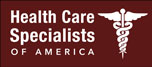 THE OPPORTUNITY: Associate Medical Director – Geriatric Medicine
THE LOCATION: Trenton, New Jersey
Ready for a change? We have an excellent opportunity available for a board certified physician to provide oversight as Associate Medical Director over Programs of All-Inclusive Care for the Elderly (PACE) organizations located in Trenton, New Jersey.
The Program of All-Inclusive Care for the Elderly (PACE) model is centered on the belief that it is better for the well-being of seniors with chronic care needs and their families to be served in the community whenever possible.
PACE serves individuals who are age 55 or older, certified by their state to need nursing home care, able to live safely in the community at the time of enrollment and live in a PACE service area.
While all PACE participants must be certified to need nursing home care to enroll in PACE, only about 7 percent of PACE participants nationally reside in a nursing home.
If a PACE enrollee needs nursing home care, the PACE program pays for it and continues to coordinate the enrollee's care. We encourage fellowship and independence while serving seniors and their families with dignity and respect. Delivering all needed medical and supportive services, PACE is able to provide the entire continuum of care and services to seniors with chronic needs while maintaining their independence in their home for as long as possible.
In conjunction with the Regional Medical Director, the Associate Medical Director promotes innovation in the PACE Organization (PO) and delivery of health care services in a managed care setting. They evaluate the quality of professional medical services rendered to plan members and the utilization of health care resources. The Associate Medical Director ensures the provision of cost-effective, high quality medical services in an atmosphere of cooperation and favorable provider relations.
Under the supervision of the Executive Director and in coordination with the Regional Medical Director, this position provides primary medical care to PACE participants, including assessment, development of a plan of care in collaboration with the interdisciplinary team, provision of direct participant medical care, and evaluation of effectiveness of the plan of care.
REQUIREMENTS for this opportunity include:
• Must be licensed to practice medicine in the state of New Jersey and have 3 to 5 years of experience as a medical director or similar management experience
• Must possess a knowledge of governmental and accreditation agency requirements as well as a thorough understanding of the health care environment and all applicable laws and regulations
• Must possess experience with physician credential requirements and procedures
• Demonstrated ability to model the use of evidence-based leadership/practice, and project management skills