Full Time
Applications have closed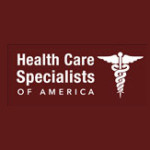 Website Health Care Specialists of America
We help CRNAs find their dream jobs nationwide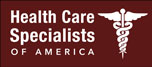 THE OPPORTUNITY: Certified Registered Nurse Anesthetist – CRNA
THE LOCATION: Williamsport, Pennsylvania
Ready for a change?  We have an excellent, full time opportunity available for a Certified Registered Nurse Anesthetist to join our team in Williamsport, Pennsylvania.  The staff is friendly and team oriented to work with and the focus is on providing the highest level of care.  An excellent mentoring environment is available, as well.
THE DETAILS
-Join 42 CRNAs and 10 MDs
-Excellent work environment in the Operating Room
-Strong leadership team of a Clinical Director, a Supervisor and 2 Lead CRNAs
-20 ORs, 5 endoscopy suites, 1 EP lab, 1 OB suite for C sections, EP, CT and MRI
-CRNAs provide anesthesia for a variety of cases including vascular, ortho, general surgery, trauma, healthy peds, ENT, OB, cardiac, and neurosurgery
-Currently providing anesthesia services at 2 critical access hospitals, each hospital has 4 ORs and do bread and butter cases
Benefits and Compensation:
-Generous base salary and overtime is paid at 1½ x hourly
-Generous PTO + paid holidays
-All essential licenses, dues, and clearances are paid by the employer
-Annual CME allowance and time off for CMEs
-Generous retirement + match. Pension plan with tiered contribution
-Medical, dental, vision, life insurance, long and short-term disability
-Military benefits (compensation) for those on orders
-Parental leave for mother and father
Call and Schedule:
-Flexible self-scheduling with 16-12-10 and 8 hour options. Weekend call-once every 6-7 weeks (Schedule completed a year in advance)
-Ability to participate in various committees including APP council, M+M, preceptorship, and scheduling
THE QUALIFICATIONS:
-Must be licensed (or eligible) as a CRNA in Pennsylvania
-New grads are welcome to apply
THE EMPLOYER
This health system consists of five hospitals and various medical office locations. Our network of more than 600 experienced physicians and advanced practice providers strive to provide clinically excellent health care through a wide range of services. The system covers a 12-county region and employs practitioners in a broad range of specialties who are recognized at the national and state levels for quality of care.
THE COMMUNITY
-This is a thriving, rural community with affordable housing and strong schools
-The area has local festivals, community events, and a wide variety of outdoor recreational activities including hiking, biking, boating and skiing throughout the region.
-Williamsport has a vibrant cultural scene, excellent restaurants with diverse cuisines, a regional airport, two colleges and is within a three-hour drive to urban life in Philadelphia, Pittsburgh, New York, and Baltimore