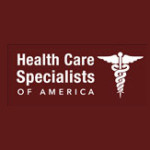 Website Health Care Specialists of America
We help CRNAs find their dream jobs nationwide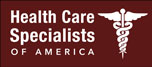 THE OPPORTUNITY: Certified Registered Nurse Anesthetist – CRNA
THE LOCATION: Williamsport, Pennsylvania
Ready for a change?  We have an excellent, full time opportunity available for a CRNA to join our team in Williamsport, Pennsylvania.  The focus is on the highest level of care and the staff is friendly and team oriented to work with.
THE DETAILS:
• Team of 42 CRNAs and 10 MDAs working under the medical direction model of anesthesia delivery.
• Excellent working environment in the Operating Room
• Strong leadership team of Clinical Director, Supervisor and 2 Lead CRNAs
• 20 ORs, 5 endoscopy suites, 1 EP lab, 1 OB suite for C sections, EP, CT and MRI
• Variety of cases including vascular, ortho, general surgery, trauma, healthy peds, ENT, OB, cardiac, and neurosurgery
• Provide anesthesia services at 2 critical access hospitals.  Both hospitals have 4 ORs and do bread and butter cases.
Benefits and Compensation:
• Generous base salary. Overtime is paid at 1½ x hourly
• Generous PTO + holidays
• All essential licenses, dues, and clearances paid by employer
• Annual CME days + dollars
• Generous retirement + match. Pension plan with tiered contribution
• Medical, dental, vision, life insurance, long and short-term disability insurance
• Military benefits (compensation) for those on orders
• Parental leave for mother and father
Call and Schedule:
• Flexible self-scheduling with 16-12-10 and 8 hour options.
• Weekend call-once every 6-7 weeks (Schedule completed a year in advance)
• Ability to participate in various committees including APP council, M+M, preceptorship, and scheduling