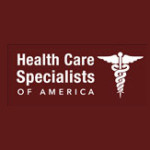 Website Health Care Specialists of America
Specialists in the permanent placement of physicians nationwide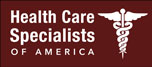 The opportunity: Family Medicine Physician
The location: Lexington, Kentucky
Employed position, full time/permanent
Ready for a change?  We have an excellent, full time opportunity available for a BC/BE Family Physician to join our busy practice in Lexington, Kentucky.  The focus is on providing the absolute highest level of quality patient care and the staff is team oriented to work with.  A great mentoring environment is provided and a healthy work/life balance is encouraged.
THE DETAILS:
Competitive salary guarantee
Potential production-driven quarterly bonuses
Comprehensive benefits package includes health and dental insurance, employee and dependent life coverage, 401k, short and long-term disability, long-term care, vacation and CME time, CME stipend and a flexible spending account
Plenty of room for professional growth and advancement
Physician owned/partnership track
Outpatient opportunity with phone call only
The average daily patient volume per provider is 20 – 25
Some of the in-office capabilities include on-site laboratory and x-ray
The facility has a walk-in clinic staffed by PAs and NPs during regular office hours, extended evening and weekend hours
The clinic has a group of hospitalists who provide care at St. Joseph/Kentucky One Health Hospital in Lexington
Loan forgiveness / retention bonus
Excellent payer mix
QUALIFICATIONS:
All Physicians must be BC/BE
Unrestricted Kentucky medical license (or eligible)
THE PRACTICE:
Founded in 1920, this clinic is the largest and oldest medical group in Central and Eastern Kentucky offering 30 specialties
The clinic cares for more than 2,000 patients daily and 600,000 patients annually
200 providers and 1,000 staff are employed
25 locations throughout Central Kentucky for advancement and relocation opportunities
THE COMMUNITY:
Lexington is the second-largest city in Kentucky with a population of approximately 300,000 and is known as the "Horse Capital of the World".
Located in the heart of the Bluegrass, white fences line the countryside and stately horse farms house some of the world's greatest thoroughbred horses.
Lexington is home to the Kentucky Horse Park, historic Keeneland Racetrack and the Red Mile race course and is an active university town – home to the University of Kentucky and Transylvania University.
With something to offer for everyone, from sports to fine arts and a variety of worship centers, Lexington is home to many thriving organizations including a professional orchestra, philharmonic, two ballet companies, professional theatre, museums, choral organizations and the historic Lexington Opera House.
Providing an excellent place to raise your family, Lexington offers a wide variety of public and private schools, which are ranked among the top third of schools nationwide.
Lexington plays an integral part in the region as the leading medical and commercial center, creating a healthy economical climate with low unemployment and cost of living.
The city is strategically located at the intersection of Interstates 64 and 75 and is approximately 60 miles from Louisville, Kentucky and Cincinnati, Ohio
The local airport offers more than 80 daily flights to major cities throughout the country
For more information and/or interview consideration, please email your CV to: [email protected]
PLEASE NOTE: We are offering a $5,000 REFERRAL FEE if you recommend a physician that is hired.  Please share with friends and colleagues!