Full Time
Applications have closed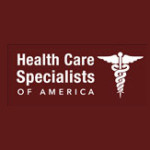 Website Health Care Specialists of America
We help physicians find their dream jobs nationwide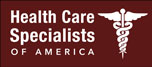 THE OPPORTUNITIES: Hospitalist Physician
THE LOCATIONS: Grants Pass, Oregon
Ready for a change?  We have an excellent, full time opportunity available for a BC/BE internal medicine physicians to join our hospitalist team in Grants Pass, Oregon.  The focus is on providing the highest level of quality patient care and the employer is very stable and well established.  An excellent mentoring environment is available and there is plenty of room for professional growth and advancement. 
THE DETAILS:
-Full time / flexible, block scheduling
-Base compensation: $1,519 per shift (minimum work requirement is 175 shifts per year)
-Performance incentives of up to 16% of base compensation in year 2
-$25,000 signing bonus
-$15,000 relocation assistance
-$5,000 annual CME allowance
-Excellent health, dental, vision and retirement benefits
QUALIFICATIONS
-Graduate of an accredited medical school
-Successful completion of residency training in an ACGME accredited Family Medicine or Internal Medicine residency program
-BC/BE in internal medicine is required
-Basic Life Support (BLS) certified from American Heart Association
-Must obtain and maintain medical staff membership and appropriate privileges
-Eligible as a provider for Medicare, Medicaid, and other federal health programs
-Provider shall meet all qualifications to participate in hospital's programs for professional malpractice and other liability coverage.
THE LOCATION:
-This area is located in southern Oregon's Rogue Valley between Oregon's Willamette Valley and California's Central Valley.
-The mild winters and warm dry summers create an ideal climate for the Harry and David pear orchards and a burgeoning wine economy, featuring over 60 wineries.
-Popular features of the region include the internationally acclaimed Oregon Shakespeare Festival, the Britt Music Festival, Crater Lake National Park, the Redwoods and Mount Shasta.
-The proximity to the mountains and rivers means accessible and ample hiking, cross country skiing, show shoeing, downhill skiing, white water rafting and kayaking and fly fishing for salmon and steelhead trout.
-A short drive to the coast provides access to the pristine beaches of Oregon and Northern California.
-Southern Oregon University is in Ashland and the public schools in Ashland and St. Mary's School in Medford (college prep school, winners of the Oregon Cup, World Championship robotics teams) are excellent.
-A regional airport and location on I-5 means cities like Ashland, Portland, Seattle, San Francisco, Los Angeles, Las Vegas and Denver are either a drive or flight away.