Full Time
This position has been filled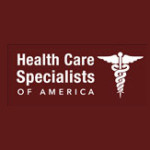 Website Health Care Specialists of America
Specialists in the permanent placement of physicians nationwide

THE OPPORTUNITY: Internal Medicine Physician
Permanent / full time / employed position
THE LOCATION: Roswell, New Mexico
Ready for a change? We have an exciting opportunity available for a BC/BE internal medicine physician to join our progressive and thriving, multidisciplinary practice with 5 locations in Southeast New Mexico. This experienced team of 18 providers and 100+ member support staff is focused on providing the highest level of quality patient care and they have a great reputation in the community. The practice is very stable, fully established and has a great staff to work with. The team is very friendly and there is plenty of room for professional growth and advancement. A great mentoring environment is available and a healthy work/life balance is encouraged.
THE OPPORTUNITY OFFERS
18 providers and 100+ member support staff
New state of the art facility
Competitive compensation above national average
Full benefits package including paid malpractice insurance
Ancillary services include onsite lab and radiology
J-1 and H1-b visas are welcome
QUALIFICATIONS
All physicians must be Board Certified/Board Eligible
Unrestricted New Mexico medical license (or eligible) required
Physicians right out of residency are encouraged to apply
J-1 and H1-b visas are welcome
THE PRACTICE:
Thriving multidisciplinary practice has 5 locations in SE New Mexico
18 providers with 100+ employee support staff team
Four modern, state of the art clinics are located in Roswell, Carlsbad, and Hobbs
Specialties include: Hematology and Oncology, Rheumatology, Endocrinology, Neurology, Cardiology (Interventional and Non-invasive), Pulmonary Medicine/Critical Care, Internal Medicine and Family Practice/Primary Care
Walk-in, urgent care clinic in Roswell is staffed by NPs and PAs
Roswell ancillary services include: full laboratory services with same day resulting
The Roswell clinic has on site radiology, including digital x-ray, bone density, ultrasound, Echo, Nuclear camera, diagnostic CT and PET/CT
THE COMMUNITY
Moderate 4 season climate with exceptional outdoor recreational opportunities
Southeast New Mexico has exceptional public and private schools, affordable housing, a very reasonable cost of living and a culturally diverse community
Roswell is renowned as the site of an alleged 1947 UFO crash
The International UFO Museum and Research Center has display panels and a library
Rozwell's Spring River Park and Zoo is home to native animals and an antique carousel
The Anderson Museum of Contemporary Art shows work from the Roswell Artist-in-Residence Program
The Roswell Museum & Art Center focuses on Southwestern art
Schools include: New Mexico Military Institute and Eastern New Mexico University- Roswell Campus

$5,000 REFERRAL FEE offered! Please share with friends and colleagues!