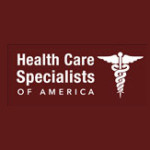 Website Health Care Specialists of America
Specialists in the permanent placement of Physicians, NPs and PAs nationwide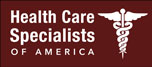 The opportunity: Nurse Practitioner or Physician Assistant
Permanent / full time / employed 
Location: Sarasota and Venice, Florida
Ready for a change?  We have an exciting opportunity available for a Nurse Practitioner or Physician Assistant to join our Cardiology practice with locations in Sarasota and Venice, Florida.  The practice is very stable and well established and the focus is on providing the absolute highest level of quality patient care.  The staff is very friendly and team oriented to work with and a great mentoring environment is provided.  There is plenty of room for professional growth and advancement, as well.  
THE DETAILS
Excellent compensation
Full benefits package
Work schedule is usually Mon-Fri, 8am-5:30pm, no call
Weekend morning rounding schedule is 1:5
Responsibilities include seeing patients in office, performing rounds, consults, supervising stress tests and discharges in the hospital
You will be working at 2 locations: Sarasota and Venice
QUALIFICATIONS
The ideal NP or PA should have at least 1 year of Cardiology experience as an APP
New grad APPs (or candidates with less than 1 year of Cardiology experience) must have completed a Cardiology (not CV Surgery) rotation
All candidates must have an unrestricted NP or PA license in Florida (or eligible)
THE COMMUNITY
Sarasota recently ranked No. 1 in the state of Florida… here's why:
The weather is the  number 1 reason people from the rest of the country relocate to Sarasota
The beaches: there's a reason the sugary white sands, such as the ones found on Siesta Beach are consistently ranked among the best in the United States-  http://www.heraldtribune.com/news/20170222/siesta-beach-ranked-no-1-by-tripadvisor
The restaurants: There are dozens of great restaurants near downtown Sarasota and there are many, many more excellent restaurants within a short drive.  Also, Sarasota has award winning craft beers that are served at the area's restaurants and the local bartenders are always creating clever cocktails.
The arts scene: Sarasota has a vibrant arts scene, including museums, art galleries, orchestras, the opera, the ballet as well as professional and community theater companies. Sarasota's music scene includes some of the best blues and rock musicians in the country.
The parks and preserves: Places like Phillippi Estate Park, Rothenbach Park and Celery Fields are equally charming in their own ways.
The celebrities: Even if you never run into Stephen King at the local bookstore or have lunch next to Jerry Springer, many celebrities call Sarasota their home.  Sarasota residents and Rock legends Brian Johnson (AC/DC) and Dickey Betts (Allman Brothers Band), have performed together at a fundraiser at the Five O'Clock Club.
Venice is a small town on the Gulf coast of Florida, approximately 40 minutes from Sarasota.
The best part of Venice is the island, where the marina and a small beach is located. It's a very affluent area with beautiful, old homes and a charming little shopping district. The marina has dozens of beautiful yachts and sailboats.
For more information, please email your CV to:

[email protected]

~ Your CV will be held with the strictest levels of confidentiality!  
 
$2,000 REFERRAL FEE offered!   Please share with friends and colleagues!