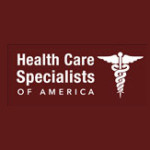 Website Health Care Specialists of America
Specialists in the permanent placement of physicians nationwide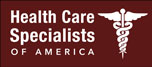 THE OPPORTUNITY: Nurse Practitioner or Physician Assistant – Primary Care
THE LOCATION: Roswell, New Mexico
Ready for a change? We have an excellent, full time opportunity available for an experienced Nurse Practitioner or Physician Assistant to join our primary care team in Southeast New Mexico. This privately owned multi-specialty group has several locations in Roswell, Cobbs and Carlsbad and offers a variety of specialties on an outpatient basis. Currently, there is a need for a full time NP or PA in Roswell and the hiring manager would like a NP or PA who is interested in becoming a Certified Diabetes Educator.
The staff is very friendly and team oriented to work with and the focus is on providing the absolute highest level of quality patient care. An excellent mentoring environment is provided and a healthy, work-life balance is encouraged.
THE DETAILS
Monday – Friday, no nights, no weekends, no holidays
Excellent compensation and full benefits
Plenty of room for professional growth and advancement
THE QUALIFICATIONS:
All candidates must have (or be eligible for) a New Mexico NP or PA license
All NPs and PAs must have 3-5 years of NP or PA experience
THE PRACTICE:
– Thriving multidisciplinary practice has 5 locations in SE New Mexico
– 18 providers with 100+ employee support staff team
– Four modern, state of the art clinics are located in Roswell, Carlsbad, and Hobbs
– Specialties include: Hematology and Oncology, Rheumatology, Endocrinology, Neurology, Cardiology (Interventional and Non-invasive), Pulmonary Medicine/Critical Care, Internal Medicine and Family Practice/Primary Care
– Walk-in, urgent care clinic in Roswell is staffed by NPs and PAs
– Roswell ancillary services include: full laboratory services with same day resulting
– The Roswell clinic has on site radiology, including digital x-ray, bone density, ultrasound, Echo, Nuclear camera, diagnostic CT and PET/CT
THE COMMUNITY
– Moderate 4 season climate with exceptional outdoor recreational opportunities
– Southeast New Mexico has exceptional public and private schools, affordable housing, a very reasonable cost of living and a culturally diverse community
– Roswell is renowned as the site of an alleged 1947 UFO crash
– The International UFO Museum and Research Center has display panels and a library
– Roswell's Spring River Park and Zoo is home to native animals and an antique carousel
– The Anderson Museum of Contemporary Art shows work from the Roswell Artist-in-Residence Program
– The Roswell Museum & Art Center focuses on Southwestern art
– Schools include: New Mexico Military Institute and Eastern New Mexico University- Roswell Campus
$2,000 REFERRAL FEE if you recommend a NP or PA who is hired full time. Please share if you're not available!