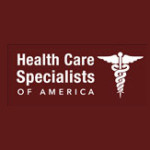 Website Health Care Specialists of America
Specialists in the permanent placement of Physicians, NPs and PAs nationwide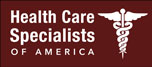 THE OPPORTUNITY: Nurse Practitioner or Physician Assistant – Urology
THE LOCATION: Wausau, Wisconsin
Permanent/full time
Ready for a change? We have an excellent, full time opportunity available for a Nurse Practitioner or Physician Assistant to join our Urology team in Warsau, Wisconsin. The focus is on providing the absolute highest level of quality patient care and the staff is very friendly and team oriented to work with.  There is plenty of room for professional growth and advancement and a great mentoring environment is provided.
THE DETAILS
Excellent compensation and full benefits
Great quality of life – a healthy work-life balance is encouraged
Team of 7 experienced board certified physicians and 2 PAs
State-of-the-art facility
First call – one weekend per month and one evening per week
Participate with inpatient rounding and consults
Physicians are always available for back-up
QUALIFICATIONS
The ideal candidates will be comfortable working independently
All applicants must have a strong interest and desire to work in urology
Unrestricted Wisconsin NP or PA license (or eligible)
THE COMMUNITY
Wausau is located in central Wisconsin in the Wisconsin River Valley
The metro area has a population of 80,000
The area has excellent schools and housing is affordable
Wausau's attractions include a busy performing arts center, a large private music conservatory and a visual arts center
Quiet, residential neighborhoods surround Lake Wausau and overlook the Wisconsin River or have views of Rib Mountain State Park
This area enjoys four seasons and plenty of outdoor recreational activities including a variety of water sports, sailing, kayaking, mountain biking, hiking, soccer, as well as downhill and cross-country skiing
Conveniently located three hours from Milwaukee and Minneapolis for big city attractions
For more information and/or interview consideration, please email a current copy of your resume to: [email protected]
$2,000 REFERRAL FEE offered!   Please share with friends and colleagues!