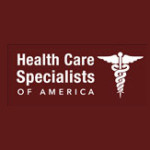 Website Health Care Specialists of America
We help physicians find their dream jobs nationwide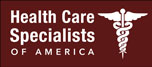 THE OPPORTUNITY: Orthopedic Surgeons ( Trauma, Shoulder/Elbow, General & Total Hip and Knee)
THE LOCATION: Grants Pass, Oregon
Ready for a change?  We have several excellent, full time opportunities available for orthopedic surgeons to join our team in Grants Pass, Oregon.     This is a very stable and well established employer and the focus is on providing the highest level of patient care.  The staff is friendly and team oriented to work with and an excellent mentoring environment is available.  This 125-bed hospital combines the small hospital feel with the high-tech capabilities of a modern facility.
THE DETAILS:
-Signing bonus offered
-Relocation assistance is available
-Annual CME allowance
-Comprehensive benefits packages include medical, dental, vision, life insurance and retirement
-6 weeks paid time off per year
-Physicians requiring H1B and J1 visa sponsorship are welcome to apply!
THE QUALIFICATIONS
-BC/BE orthopedic surgeons are needed
-Specialty orthopedic training in general orthopedics, trauma, shoulder/elbow surgeo or total hip and knee replacement
-Must be eligible as a provider for Medicare, Medicaid, and other federal health programs; Provider shall meet all qualifications to participate in hospital's programs for professional malpractice and other liability coverage.
THE LOCATION:
-Grants Pass is located in southern Oregon's Rogue Valley between Oregon's Willamette Valley and California's Central Valley.
-The mild winters and warm dry summers create an ideal climate for the Harry and David pear orchards and a burgeoning wine economy, featuring over 60 wineries.
-Popular features of the region include the internationally acclaimed Oregon Shakespeare Festival, the Britt Music Festival, Crater Lake National Park, the Redwoods and Mount Shasta.
-The proximity to the mountains and rivers means accessible and ample hiking, cross country skiing, show shoeing, downhill skiing, white water rafting and kayaking and fly fishing for salmon and steelhead trout.
-A short drive to the coast provides access to the pristine beaches of Oregon and Northern California.
-A regional airport and location on I-5 means cities like Ashland, Portland, Seattle, San Francisco, Los Angeles, Las Vegas and Denver are either a drive or flight away.