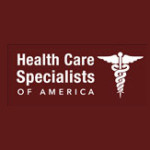 Website Health Care Specialists of America
We help NPs and PAs find their dream jobs nationwide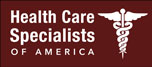 THE OPPORTUNITY: Physician Assistant – Orthopedic Surgery
THE LOCATION: Ashland, Oregon
Ready for a change?  We are seeking a Physician Assistant to join our Orthopedic Surgery team in Ashland, Oregon.  Our team currently has two board certified Orthopedic surgeons and an excellent support staff.  This position is clinical support, 1st call and surgical assist.
Required experience:
-Candidate must possess a strong understanding of Orthopedic Surgical Medicine with at least 2 years of orthopedic / spine experience
License / Certification:
Current unrestricted PA license; Basic Life Support (BLS) certified from American Heart Association; Must obtain and maintain medical staff membership and appropriate privileges; Must be eligible as a provider for Medicare, Medicaid, and other federal health programs; Provider shall meet all qualifications to participate in hospital's programs for professional malpractice and other liability coverage.