Full Time
This position has been filled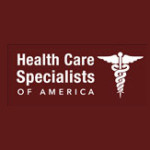 Website Health Care Specialists of America
Specializing in the permanent placement of physicians nationwide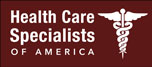 THE OPPORTUNITY: Pediatrician
THE LOCATION: Pittsburgh suburbs
Permanent / full time / employed 
Ready for a change?  We have an excellent, full time opportunity available for a BC/BE Pediatrician to join our Pediatrics practice in the Pittsburgh area.  The focus is on providing the absolute highest level of quality patient care and the staff is very friendly and team oriented to work with.  There is plenty of room for professional growth and advancement and an excellent mentoring environment is provided.
THE DETAILS:
** Independent, physician owned practice
** 22 Pediatricians  – adding 3 more
** Recognized leader in pediatric care
** Nationally renowned breast feeding center
** Level 3 Medical Home certification
** Progressive, cutting edge clinical environment
** Named 5 years as one of Pittsburgh's Top Workplaces
** Call schedule – approximately once per week with nurses taking first call until 10pm and on weekends
** Primarily outpatient – the only inpatient responsibility is newborn rounding at 3 local hospitals
QUALIFICATIONS
** Unrestricted MD or DO license (or eligible) in Pennsylvania
** Completion of a US Pediatrics Residency is required
** All physicians must be Board Certified or Board Eligible in Pediatrics
** Board Certification is required if practicing more than 2 years after competing residency
** All applicants must be authorized to work in the United States
THE COMMUNITY:
** Located in Allegheny County, Pleasant Hills is a suburb of Pittsburgh
** This community is a great place for families.. it's a safe environment with mostly single family homes and a friendly atmosphere
** Pleasant Hills has beautiful homes and good schools
** Beautiful South Park has bike trails, a playground, a dog park and wave pools
** There are a lot of new restaurants in the area and plenty of outdoor recreational activities
** The community is very sports-centric, friendly and has regularly scheduled community days, block parties, and other social gatherings
** Pittsburgh is a 30 minute drive for big city entertainment and activities
$5,000 REFERRAL FEE offered – Please share with friends and colleagues!