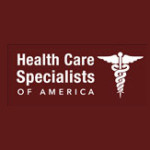 Website Health Care Specialists of America
We help physical therapists find their dream jobs nationwide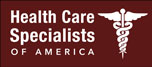 THE OPPORTUNITIES – Physical Therapists
THE LOCATIONS: Fairfax, Arlington, Alexandria, Aldie, Herndon, Reston, McLean and Manassas, Virginia
Ready for a change? We have excellent, full time opportunities available for a physical therapists to join our outpatient orthopedic teams in Fairfax, Arlington, Alexandria, Aldie, Herndon, Reston and Manassas, Virginia.  This stable and well established practice is the largest orthopaedic practice in Virginia with locations throughout the state.
The focus is on providing the highest level of quality patient care and the staff is very friendly and team oriented to work with. There is plenty of room for professional growth and advancement and a healthy work/life balance is encouraged.
THE DETAILS
** Excellent compensation
** Full benefits including medical, dental, vision, PTO, generous 401k, profit sharing, short and long-term disability insurance, life insurance and wellness program
** New graduate mentoring program and multiple certification programs, including dry needling
** Monday-Friday, no weekends, no holidays
** Virginia's largest provider of orthopaedic and therapy care
** Highly trained team of specialists
THE QUALIFICATIONS:
** BS, MS or DPT in Physical Therapy from an accredited school
** New grad Physical Therapists are welcome!
** Physical Therapist license (or eligible) in the Commonwealth of Virginia
** Current CPR certification will be required for employment