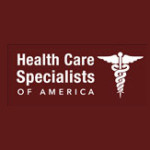 Website Health Care Specialists of America
We help physicians find their dream jobs nationwide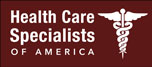 THE OPPORTUNITY: Psychiatrist
THE LOCATION: Fairfax, Virginia
Ready for a change? We have an excellent, full time opportunity available for an experienced psychiatrist in the Fairfax, Virginia area.
We are offering a unique opportunity to join our team and grow the psychiatric portion of the practice. The practice is very stable and well established and includes one psychiatrist, eight clinical psychologists, two social workers and a psychiatric nurse practitioner. We see patients of all ages, but experience with children and adolescents is preferred. Responsibilities will include providing diagnostic and evaluation services for patients, including medication management.

-Work schedule: Mon-Friday: 9am-5pm
-Benefits include:401(k) with match, dental Insurance , flexible schedule, health Insurance, paid time off, retirement plan
COVID-19 considerations:Our office is doing all we can to keep our patients and providers safe during this unprecedented time. Almost all appointments are telehealth and for those appointments in office, we are using masks, gloves and cleaning multiple times per day.
-At least 2 years of psychiatrist experience is required
-Commonwealth of Virginia MD or DO is required
-US Citizens or Green Card holders please
$5,000 REFERRAL FEE OFFERED – PLEASE SHARE WITH FRIENDS AND COLLEAGUES