Full Time
This position has been filled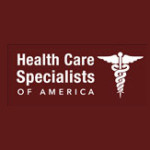 Website Health Care Specialists of America
Specialists in the permanent placement of healthcare professionals nationwide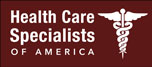 THE OPPORTUNITY: Psychologist 
THE LOCATION: Albany, Oregon
Permanent/full time
Ready for a change? We have a full time opportunity available for a Psychologist to provide integrated behavioral health services to a largely adult population of patients in a primary care setting in Albany, Oregon. The focus is on providing the absolute highest level of quality patient care and the staff is very friendly and team oriented to work with. There is plenty of room for professional growth and advancement and a great mentoring environment is provided.
THE DETAILS
– Competitive salary, comprehensive benefits and generous CME allowance
– Full time, permanent position
– Work closely with medical providers and allied staff to address the behavioral health needs of primary care patients
– Conduct assessments and interventions within a short-term model (e.g., 1-6 sessions)
– Maintain the flexibility to respond to urgent situations, "warm hand-offs", and timely consultation with colleagues
– Coordinate the referral of patients in need of services beyond the scope of integrated behavioral health
QUALIFICATIONS
– Oregon licensed Psychologist or eligible for Oregon licensure
– Commitment to evidence-based practice
– Adaptable to the pace and culture of primary care
– Experience and training in the integrated behavioral health model strongly preferred
THE COMMUNITY
– The Mid-Willamette Valley is considered to be one of the most desirable areas of Oregon to live in
– This area has access to an abundance of outdoor recreational activities, cultural events and festivals
– Excellent schools and affordable housing are available
– This community is home to Oregon State University
– Easy access to the Pacific Ocean, Cascade Mountains and Portland metropolitan area
$2,000 REFERRAL FEE offered! Please share with friends and colleagues!