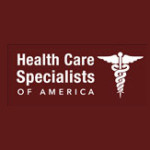 Website Health Care Specialists of America
We help psychologists find their dream jobs nationwide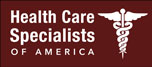 THE OPPORTUNITIES: Licensed Clinical, Counseling or Health Psychologists
THE LOCATIONS: Brooklyn, Brookhaven, Rockaway and Rockaway Beach
Ready for a change? We are seeking licensed adult psychologists to join our teams – you have the choice of working in Brookhaven, Brooklyn, Rockaway or Rockaway Beach, New York. The focus is on providing the absolute highest level of quality care and the staff is friendly and team oriented to work with. You will be seeing residents of an assisted living facility.
We have full-time positions (at least 32 hours/week) available and clinicians can choose between salary and employed W2 fee-for-service financial arrangements. Packages can be customized towards every clinician's needs.
Packages will include some combination of:
Medical/Dental benefits for full time
Paid time off (PTO)
No On-Call, Nights, or Weekends
Our flexible scheduling options offer the perfect complement to your professional and/or personal commitments. You can feel secure that you will have steady, consistent income with the flexibility to choose your own schedule.
Choose your hours: Mondays – Fridays between 7:00 AM – 7:00 PM.
Our psychologists focus on the patient's care and our back-office support team handles the rest. This allows our clinicians time to be spent where it should be; with the patients. Each clinician is responsible for the clinical care and documentation following those sessions. Once that's complete, our support team will handle all billing, collections, credentialing, etc. Once you leave the facility for the day, your time is yours. No need for on-call responsibilities and no time spent wasted dealing with insurance companies.
Requirements:
Completed doctorate in clinical psychology, counseling psychology or health psychology
NYS licensed Clinical Psychologists are preferred
New psychologists out of post doc are welcome to apply