Full Time
This position has been filled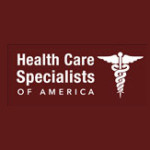 Website Health Care Specialists of America
Specialists in the permanent placement of physicians nationwide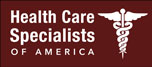 THE OPPORTUNITY: Pulmonary / Critical Care Medicine Physician 
THE LOCATION: Medford, Oregon
Permanent / full time / employed
Ready for a change? We have an excellent, full time opportunity available for a Pulmonary / Critical Care Medicine Physician to join our team in Medford, Oregon. The focus is on providing the absolute highest level of quality patient care and the staff is very friendly and team oriented to work with. A great mentoring environment is provided and there is plenty of room for professional growth and advancement. A healthy work-life balance is encouraged!
The team currently has six Pulmonologists, one Sleep Medicine Physician, three Nurse Practitioners and an excellent support staff.  This position is 50% inpatient Critical Care/ICU and 50% outpatient/clinic, equating to one week in the ICU, one week off and two weeks in clinic per month.  The outpatient clinic is open 5 days per week and operates 3 full-time PFT labs. In addition, the clinic has close proximity to laboratory, imaging (including CT) and sleep lab services within the same building.
THE DETAILS
** 50% inpatient / 50% outpatient
** Excellent compensation
** Comprehensive benefits package
** Relocation assistance is available
QUALIFICATIONS
** MD or DO license (or eligible) in Oregon is required
** Must be BC/BE in Pulmonary and Critical Care
** Physicians right out of residency/fellowship are welcome
THE COMMUNITY
** Imagine living in a place where you can commute to work on your bicycle, be moments from hiking trails and meet friends after work to enjoy locally crafted microbrews and world class wines from local wineries. Now, imagine having all of that and having a fulfilling career in an award-winning medical facility that helps you expand your skills and provides opportunities to advance your career.
** Located in the picturesque Rogue River valley and nestled between the Cascade and Siskiyou Mountains, the valley is in the "rain shadow" of the mountains and avoids much of the famous Pacific Northwest moisture. The mild, four-season climate offers warm summers, mild winters, beautiful springtime displays, and exquisite fall colors.
** Attend world-class theater at the Oregon Shakespeare Festival, spend a day touring local wineries, or take a trip to Redwood National Park or Crater Lake National Park.
** With breathtaking scenery, friendly communities vibrant with art and entertainment, and an abundance of recreational and cultural opportunities, this area is truly an incredible place to call home. World class skiing, rafting, hiking, fishing, and other outdoor activities are a short drive or walk away from your doorstep.
** In addition to the natural and cultural opportunities, this community is just a day's drive from the great cities of Portland, OR and San Francisco, CA.
$5,000 REFERRAL FEE offered – Please share with friends and colleagues!