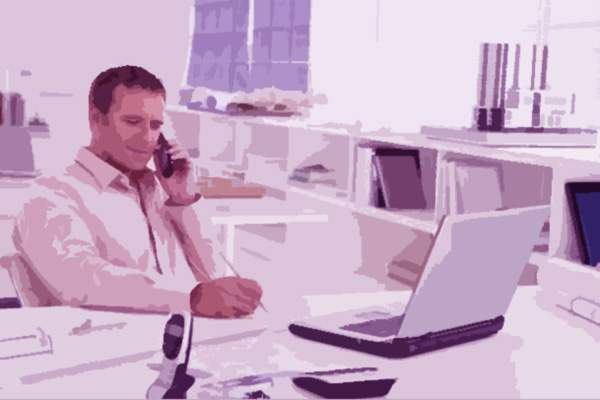 The phone interview is the gateway to the in-person interview. If you present yourself well and speak clearly, you will most likely be invited to meet with the employer to interview and meet members of their team (assuming that you're qualified for the position.)
The following information should be reviewed before speaking with any potential employers or you can likely not see be considered for an interview. Often you will be passed over by more informed candidates that present themselves more knowledgeably. If you do not communicate clearly, you very well may be overlooked, as well. If you are qualified for the position, you must do everything possible to communicate your interest in the opportunity in order to sell yourself and get the interview! Always make sure that you are available to speak with the potential employer without interruption. It is also critical that you are on time to receive the call when the employer reaches out to you. If the employer contacts you via email, it is highly recommended that you respond within 24 hours (preferably less.) If you are really interested in the opportunity, most employers will expect and assume that you will respond to them if they've reached out to you within 24 hours. Most employers hope to hear back from you the same day but most are understanding of circumstances that prevent you from responding that quickly.
The following are some instructions you should consider before speaking with a potential employer via phone:
• The phone interview is just as important as a site visit/interview.
• You should go into a phone interview with the same amount of professionalism and preparation as you would a site visit.
• Be available and on time for your scheduled appointment.
• Make sure you are in a quiet, distraction free area.
• Don't do anything during the phone interview that you wouldn't do in a formal face to face interview.
• You can increase your energy level by standing and smiling during the phone interview.
• Refer to the interviewer by their title unless you are told otherwise.
• Keep your answers short and simple.
• Before the phone interview you should research the facility to be prepared to offer your opinion on how you would be an asset to the facility.
• You will also want to have a few specific questions to ask regarding this position.
• You'll want to be prepared to answer questions regarding your interests, training, education, etc.
• It's not a bad idea to have a copy of your CV in front of you.
• Be prepared to express your level of interest.
Ultimately you want the phone interview to result in an invitation for a site visit. Go into the phone interview with a few sets of possible interview dates. Many facilities like to expedite the process by confirming your site visit at the end of your phone interview.
Good luck and please contact us at anytime if you need anything or have any questions: [email protected]